the selection you need
We've picked the best brands & models
the service you deserve
We'll make sure you get the right product
To be your best dancer
We're dancers helping dancers since 1989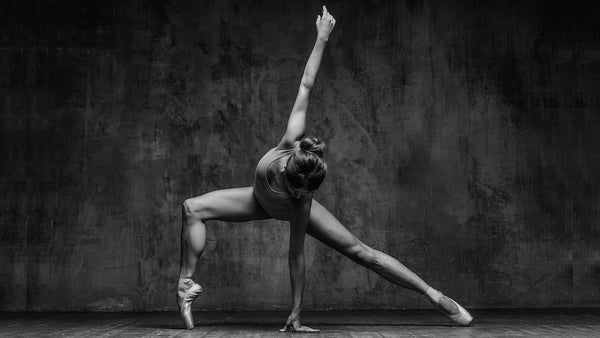 Find great fitting dance shoes, leotards, clothing & tights to dance your best.
Ballet, tap, jazz, hip hop, ballroom … whatever your style of dance you'll find everything you need at Brio's two Ottawa locations.
Our helpful staff are experienced dancers, they've been there, they know what you're going through. And they spend hours training to become experts in the dance clothing, tights, footwear and accessories you need to dance your best.
So whether it's for your first class or for your first professional performance, they'll make sure you have what you need to perform at your best.
We have What you need
Whatever your style or level of dance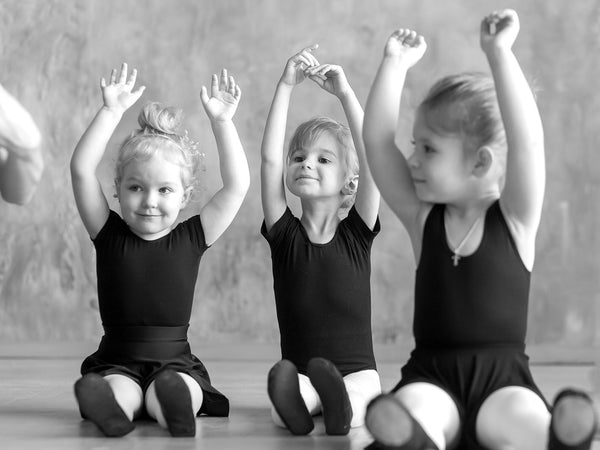 Dance Gear | Curated
Dance shoes, leotards, tights and accessories; we have what you need for all forms of dance. From your first plié to your last professional performance, we have you covered.
We've featured the best products for you based on our experience in studio, on stage and in the store serving dancers for over 30 years.
We have many more styles in our stores. Call us if you can't find what you're looking for here.
What you'll find here is the best of the best.
Store Reviews
Here is what other dancers are saying about Brio!
Anna Z.
"Always helpful friendly and professional staff!! Thank you for another year of dance supplies!"
Rebecca D.
"One of the best selections of dance shoes in Ottawa. The staff is helpful and knowledgeable...This is our go to place for dance shoes!"
Karina M.
"I can always come here for my daughter's dance clothes and this store is awesome!!!"
Martyn P.
"Great customer service, very accommodating, will be going back."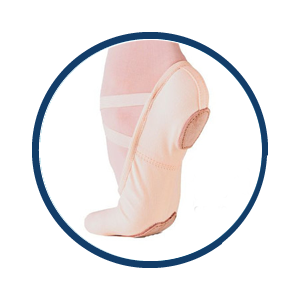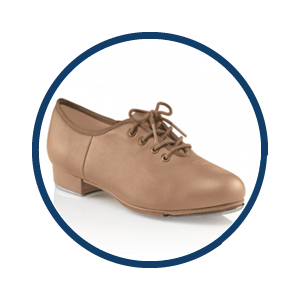 Have Questions? We have answers.
I just enrolled my child in dance... What do I need?

What you need depends on the style of dance and the school.

When you come in we will check your school's uniform requirements and make sure your child has what they need.
Is this going to be expensive?

We carry many beginner and lower priced options as well as more advance shoes and clothing.

Everything we sell is great quality, so you know it will stand up to the demands of dance class.
Do you only carry stuff for ballet?

No. We carry footwear, clothing for pretty much every form of dance. Ballet, jazz, tap, hip hop, highland, Irish, stepdance, ballroom and swing – we have the things you need.
Do you sell pointe shoes?

Yes we have Canada's largest selection of pointe shoes.

To buy pointe shoes you need to book a fitting. The fittings take an hour.

Note: You should always have your teacher's permission before getting pointe shoes.
Why do pointe shoe fittings take so long?

To dance safely on pointe you need to have the right shoe for your feet.

We have a thorough fitting process that will look at a large number of pointe shoes on the foot to find the right one.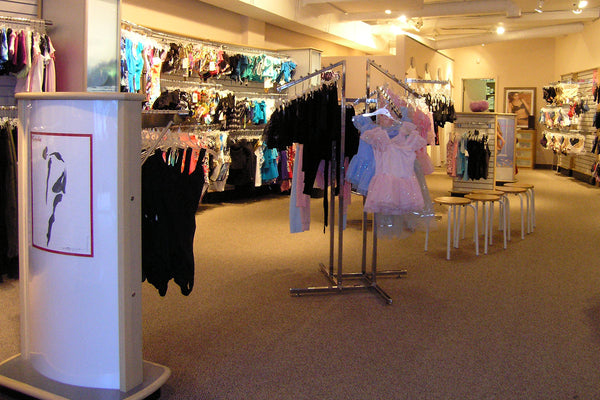 There's lots more in store!
Visit our conveniently located Ottawa stores
.
Brio Glebe
911 Bank Street, Ottawa, Ontario
Tue-Fri 10am-6pm
Saturday 10am-5pm
Sunday 12pm-4pm
Brio Westboro
380 Richmond Rd., Ottawa, Ontario
Tue-Fri 10am-6pm
Saturday 10am-5pm
Sunday 12pm-4pm