The Selection you need
We carry bra sizes from 30A to 46J
THE SERVICE YOU DESERVE
Our staff are highly trained bra fitters
TO LOOK YOUR BEST
And feel great too, in the perfect bra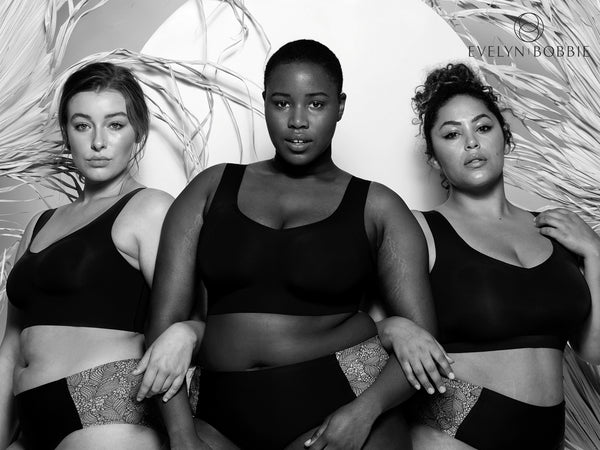 Comfortable, supportive, luxurious; you'll find your next best bra at Brio.
Let our expert bra fitters help you find your new favorite bra.
We'll choose from the world's best brands: Prima Donna, Chantelle, Freya, and many more. And find the one that is right for you.
Wireless Bras
These wireless bras are so comfortable you'll never want to take them off!
Discover the everyday comfort of a great bra.
Our brands are known for their quality materials and their excellent fit.
The lace is softer, and the fabric more supportive, so your bra will still feel great at the end of a long day.
Our trained fitters will ensure that you are in the right size and model to look and feel wonderful, from a 30A to a 46J.
Welcome to your new best bra.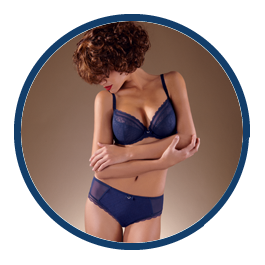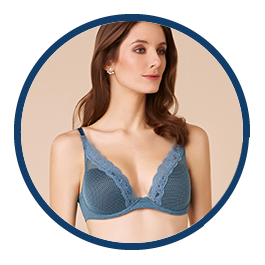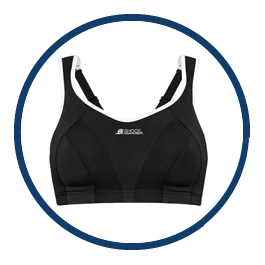 Store Reviews
Here is what bra customers are saying about Brio!
Catarina B.
"Best lingerie boutique in Eastern Ontario... Going forward I will only shop at this boutique for undergarments. By far the best place to go :)"
Oluwaseun D. A.
"If you're plus sized and need bras that don't dig into your skin please visit any of the Brio stores."
Lina L.
"Great service in helping me find the specialty size bra ... Went to great lenghts to order the specialty size. I will return for sure."
Flaviana N.
"Thoroughly enjoyed the service very kind n polite employees... I left with a very comfortable and beautiful bra that made me feel beautiful n happy. I'll be going back in the future."
Have questions? We have answers.
I have trouble finding a good bra. What sizes do you carry?

We carry a full range of bras sizes including hard to find sizes like 30 bands and H & I cups.
Do you do fittings?

Yes! All of our fitters receive extensive training in how to fit a bra and how our different brands fit. They love helping customers find the right bra.
What's involved in a bra fitting?

Your fitter will first take your measurement over your current bra. That gives her a starting point.

From there you will try on different models of bras.

Your fitter will use their knowledge of proper fit and the differences between the models to find a bra that feels and looks great on you!
Are your bras expensive?

We only carry top quality brands because they fit better and last longer.

Although we carry some high end brands, we have many brands that fit well and are reasonably priced.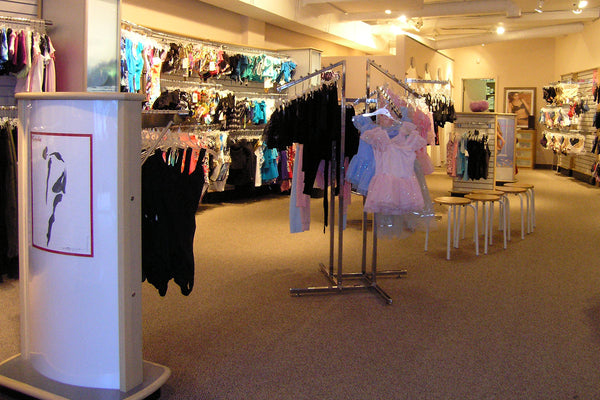 There's lots more in store!
Visit our conveniently located Ottawa stores
.
Brio Glebe
911 Bank Street, Ottawa, Ontario
(613) 567-9291
Tue-Fri 10am-6pm
Saturday 10am-5pm
Sunday 12pm-4pm
Brio Westboro
380 Richmond Road, Ottawa, Ontario
(613) 721-1585
Tue-Fri 10am-6pm
Saturday 10am-5pm
Sunday 12pm-4pm